CC's Story…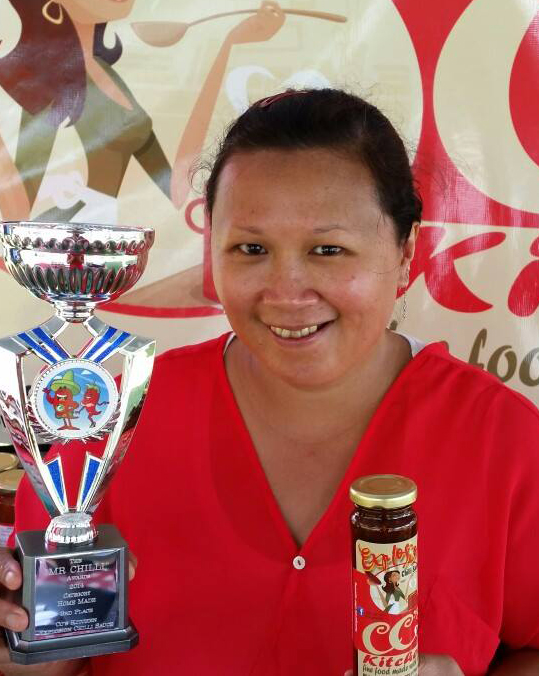 By using what begins in the fertile ground of a small Woolooga property, 45km West of Gympie Cecilia "CC" Diaz-Petersen is adding to the foodie world with her mouth-watering range of fine foods.
Born in the Philippines, CC's passion for food and cooking started at a young age with influences from her mother, grandmothers, uncles and aunties – all excellent home-grown cooks.
In 1987, CC moved to Australia with her parents and 2 siblings. After almost a decade working as a Real Estate Sales Agent in Sydney and Wide Bay Region, CC decided to chase her dream and launched CC's Kitchen in early 2011.
A taste of CC's products takes you back in time – a time before preservatives and artificial flavourings and colourings – when food went straight from the garden to the pot to the plate.
A good dose of love, time and patience are the keys ingredients. All products are 100% made and produced right here at the Petersen's Farm at Woolooga, Queensland 40 kms West of Gympie grown by Greg Petersen, CC 's husband and his parents. We utilise fresh produce such as gourmet tomatoes, green papaya, herbs, rosellas, gooseberries, chillies, beans, cauliflower, zucchinis, eggplant and wide variety of Asian vegies. All cooked and seasoned with homemade love!
They are the stars of CC's ever growing product range – a seasonal affair where CC makes everything by hand in her kitchen and where chunks of real food and flavour leave supermarket pureed versions in the dust. It's like what grandma used to make – it's a premium product using the best of Gympie produce.
CC's Kitchen products can be found in speciality shops and butcher shops, trade shows/festivals or at markets around the region from Maryborough, Hervey Bay, Tin Can Bay, Sunshine Coast and Brisbane area.
Rosella Condiments

Rosella flowers – Hibiscus sabdariffa – are grown on Petersen's Farm. CC's Kitchen produces a range of rosella condiments including syrups, jams, pickles as well as selling fresh rosella fruit when in season.
Jams & Condiments

CC'S Kitchen creates an exquisite range of preserves, jams, jellies, pickles, chutneys, syrups and other condiments from fruit and vegetables harvested from they town Petersen's Farm
Petersen's Farm

Petersen's is the home of CC's Kitchen.  Fresh fruit and vegetables are grown on the farm and are available for purchase from the farm gate, markets and select retailers.
CC's Awards

Mr. Chilli Awards 2015:
1st Prize – Hot Sweet Lips Jam (Category – Chilli Jam)
3rd Prize – Chilli Jam (Category – Chilli Jam)
3rd Prize – Hit & Fiery Tomato Chilli (Category – Chilli Chutney)
Mr. Chilli Awards 2014:
3rd Prize – Explosion Chilli Sauce (Category – Homemade)
Gympie District Show 2015:
1st Prize – Mustard Pickle (Old Fashioned Cauliflower Pickle)
1st Prize – Strawberry Jam
1st prize – Pineapple Jam
1st Prize – Guava Jelly
1st Prize – Apple Jelly
2nd Prize – Zucchini Pickle
2nd Prize – Tomato Relish with Chilli
2nd Prize – Jaboticaba Jelly
2nd Prize – Red Tomato Jam
3rd prize – Pineapple Macadamia Jam
3rd Prize – Tomato Relish
Growers Of Rosella Fruit
Rosella fruits is grown on the Petersen's Farm and crafted into a wonderful range of jams, syrups and condiments by CC's Kitchen. To find out more about our growing rosella range…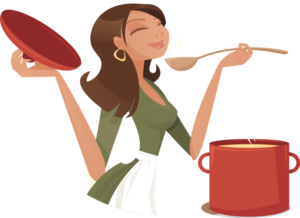 Fine food made with love
SEE OUR RANGE OF JAMS, PICKLE, CONDIMENTS & SAUCES
Testimonials
WHAT PEOPLE ARE SAYING ABOUT CC'S KITCHEN
"Oh my god! I'm sitting here eating your Longaniza sausages CC, I think I'm in love. Next time I see you I'm going to stock up. Thanks. Matt"
Matt Golinski
Satisfied Chef
"Thoroughly enjoyed CC's spring rolls, lovely fresh ingredients Happy Cooking! Cheers, Sandy

"
"Have tried a number of CCs products. Particularly love the guava jelly and look forward to it speedy return to the Koala Markets. Congratulations on your enterprise."
Anne
love the guava jelly
"My family and I have sampled and purchased many products from CC's Kitchen. The quality of her product is incredible! We love them. I particularly like the Hot & Fiery Tomato and Chilli Chutney. CC's Passion for her craft and love of her products come through in the flavour. They add a quality that is more than the sum of the ingredients. Thanks CC

"
Eric Brandseth
Maryborite Customer
"We only live in hervey bay for a few months, and luckily my husband came across the tomato relish and CC's Kitchen a few weeks ago….. all the products we have sampled so far, we just love !!! they are all very tasty and seasoned just perfect…all we can say is …….. YUM can't wait to taste the rest of the range :-)"
Pam
Yummy
"Hi Cecilla, Imeet you at Rainbow Beach last Sunday at the markets. I bought a couple of your products, they are delicious, I"m using your tomato & chilli relish as a sauce base on my pizzas, yum. I wanted to thankyou for a great product. Bruce & Jack.

"
Bruce Monaghan
owner of KISS PRODUCTS
"We have tried and tested many of Cecilia's products over the last few years. We love the spring rolls, sauces and chutneys and find that our guests do to. Adds that special homemade touch to many meals, and always made with freshest of ingredients." 
"Hi Cecilla, Imeet you at Rainbow Beach last Sunday at the markets. I bought a couple of your products, they are delicious, I"m using your tomato & chilli relish as a sauce base on my pizzas, yum. I wanted to thankyou for a great product. Bruce & Jack.

"
Bruce Monaghan
owner of KISS PRODUCTS
"LOVE, LOVE, LOVE your spring rolls CC… I moved to Brisbane region over a year ago and miss all the goodies I used to buy from you :(( so when I get the chance I drive to where you are just to buy your yummy goods…see you soon ! Therese

"
Therese
Very satisfied customer
"LOVE, LOVE, LOVE your spring rolls CC… I moved to Brisbane region over a year ago and miss all the goodies I used to buy from you :(( so when I get the chance I drive to where you are just to buy your yummy goods…see you soon ! Therese

"
Therese
Very satisfied customer
"CC, your spring rolls are nothing like I have tasted. They are soooooo delicious. You definitely have me as a long term customer now. i could not go without your pork spring rolls.

"
Tracey S
Great Spring Rolls
"CC's springs rolls are so delicious. There is nothing like it! Her sweet & sour sauce goes beautifully with it as well. They are definately a winner at any party event."