Fine food made with love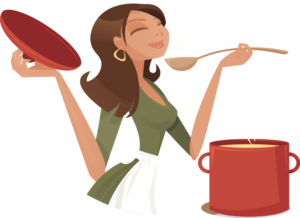 Welcome to CC's Kitchen! CC's Kitchen is a producer of a wonderful range of jams, pickles and condiments.
By using what begins in the fertile ground of a small Woolooga property, 45km West of Gympie Cecilia "CC" Diaz-Petersen is adding to the foodie world with her mouth-watering range of fine foods.
CC's Kitchen specialises in rosella products made from rosella fruit grown on the farm. Syrups, jams, dried rosella flowers as well as fresh fruit are available for purchase amongst CC's vast range direct from the farm, by mail order or from many of the markets and stores that stocks CC's products.
Rosella Condiments
GROWN & PRODUCED ON THE FARM
Rosella flowers – Hibiscus sabdariffa – are grown on Petersen's Farm. CC's Kitchen produces a range of rosella condiments including syrups, jams, pickles as well as selling fresh rosella fruit when in season.

Pickles & Condiments
MADE FROM PRODUCE GROWN ON THE FARM
CC'S Kitchen creates an exquisite range of preserves, jams, jellies, pickles, chutneys, syrups and other condiments from fruit and vegetables harvested from they town Petersen's Farm

Petersen's Farm
FARM FRESH FRUIT & VEGETABLES
Petersen's is the home of CC's Kitchen.  Fresh fruit and vegetables are grown on the farm and are available for purchase from the farm gate, markets and select retailers.
Shop Online
OUR FULLL RANGE OF PRODUCTS IS NOW AVAILABLE ONLINE
Visit the CC'S Kitchen online store, and enjoy the convenience of online shopping!
Latest News
FIND OUT WHAT CC HAS BEEN UP TO